You won't be surprised to read that potholes and road repairs in the UK are getting worse, but the scale of the problem may surprise you. ­­
According to fresh research from the RAC, the state of the UK's roads has left many drivers needing to take sudden, and sometimes evasive, measures to avoid potholes. According to the latest Pothole Report by the RAC, 27,250 breakdowns occurred in the 12 months up to 2023 due to potholes, compared to 22,800 during the same period in 2022. That's a 20% increase in pothole-damaged wheels, suspension, tyres, undertrays and more.
Their findings reveal that over a third (35%) of motorists have had to make abrupt swerves to steer clear of potholes, sometimes crossing into another lane or venturing onto the opposite side of the road. Meanwhile, 69% of drivers reported having to suddenly slow down to navigate these road craters, and 37% adopted the strategy of keeping a greater distance from the vehicle in front, allowing more time to react to road surface issues.
The frustration with the dreadful condition of the UK's local roads has reached its peak in nine years, with an astounding 49% of drivers participating in the RAC's annual Report on Motoring marking it as their most significant motoring concern. This makes it the most pressing issue by a considerable margin this year, surpassing the previous high of 46% recorded in 2021.
This problem is particularly poignant for older drivers, with 55% of those aged 45 to 64 identifying it as their top concern, increasing to 59% among those aged 65 and older.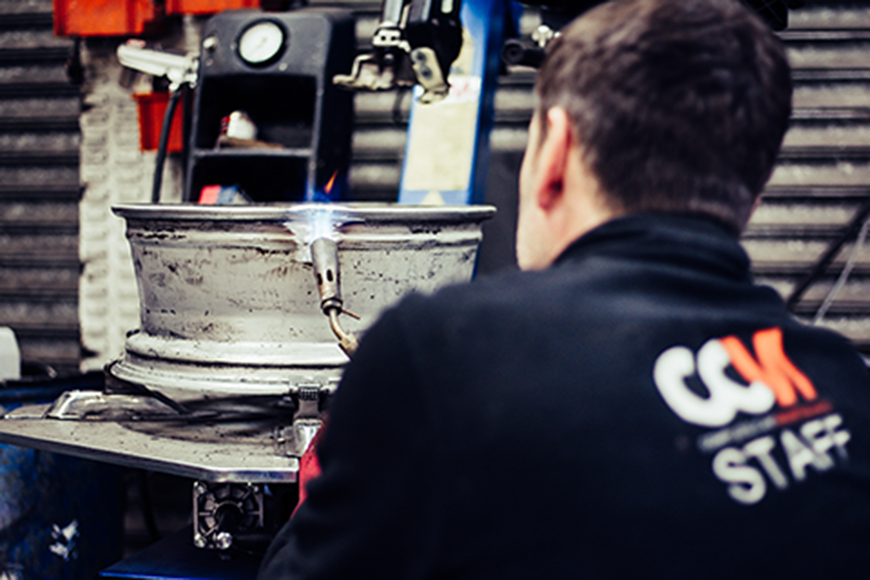 The RAC's study also uncovers that two-thirds of drivers (67%) perceive a decline in the condition of the local roads they regularly travel on over the past year, up from 60% in the 2022 report, marking the most substantial increase since 2017. This year, only 4% believe local road conditions have improved in the last 12 months.
While road surface issues account for the majority of complaints, cited by 97% of drivers, several other factors contribute to this decline, including faded road markings (61%), litter (35%), and poor visibility of signage (34%).
Comparatively, drivers hold more positive views about the state of Britain's motorways and dual carriageways, though many are still upset by the observed deterioration. This year, 11% of drivers have expressed concerns about the condition of these major roads, up from 8% in the 2022 report.
Among those who frequent motorways and high-speed roads, 44% have noticed a deterioration over the past year, a significant increase from 38% in 2022. The worsening road surfaces account for most of this decline (cited by 81%), but faded lane markings (46%), roadside litter (39%), and poor signage visibility (28%) also contribute to the problem.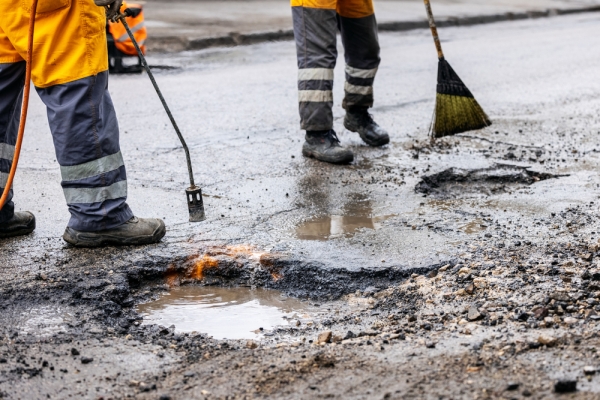 Simon Williams, the RAC's head of policy, emphasizes the need to address the ongoing deterioration of local roads by providing councils with the funding and certainty they require for proper maintenance programs, including resurfacing roads beyond repair. He reiterates the RAC's call for the government to ringfence 2p from each litre of existing fuel revenues over a five-year period to ensure councils have the funds for adequate maintenance programs. Williams also urged a change in road funding policy, highlighting the disparity in funding between major roads and local roads. He finished his statement with "It's plain wrong that drivers who contribute billions in tax every year have to put up with roads that are so far from being fit for purpose".
In addition, the quality of road repairs leaves much to be desired. A resounding 81% of drivers believe that roads are not resurfaced to a high enough standard, while the same proportion (81%) feels that resurfacing is not as frequent as it should be. Furthermore, the disruption caused by maintenance work also fuels dissatisfaction, with 74% of drivers expressing frustration at frequent roadworks on the same road and 72% complaining about works regularly exceeding their scheduled completion times.
The 2023 edition of the Asphalt Industry Alliance (AIA)'s annual report confirms that local councils in England and Wales still face significant shortfalls in the funding necessary to maintain road surfaces adequately. The latest Annual Local Authority Road Maintenance (ALARM) report, published in March 2023, estimates that the required funds to address the backlog in road maintenance have surged to over £14 billion, marking an 11% increase from the previous year.
Pothole Repair Experts
We can help get you back on the road!